Our experienced staff is passionate about diving and more importantly, about dive safety.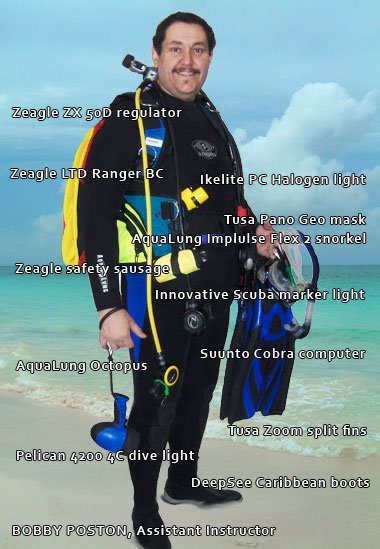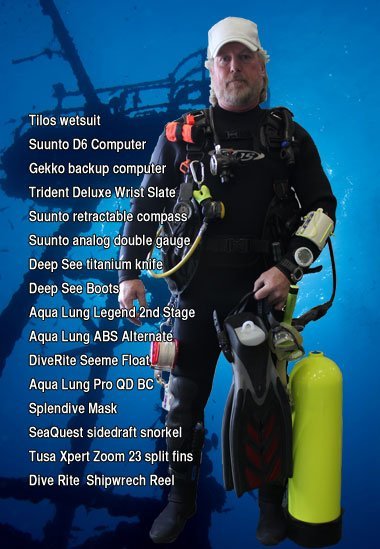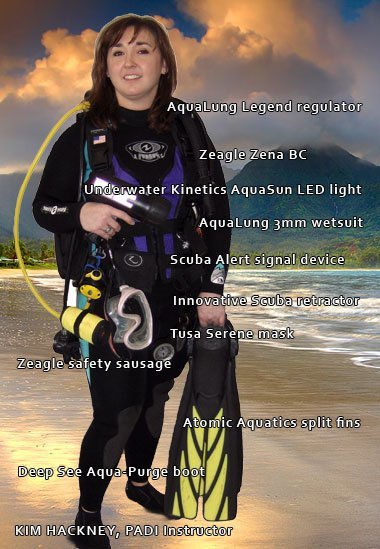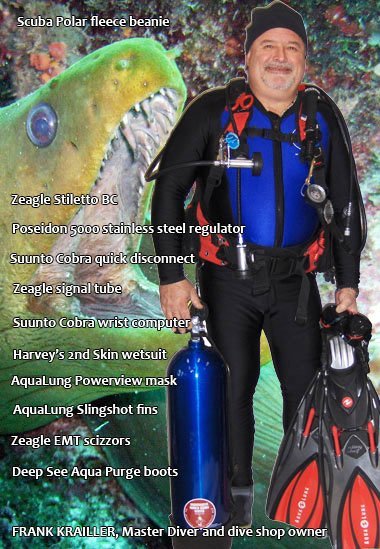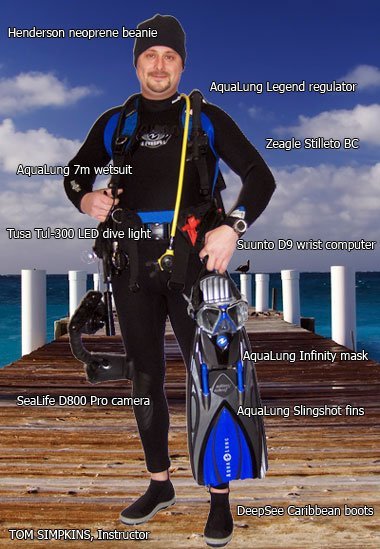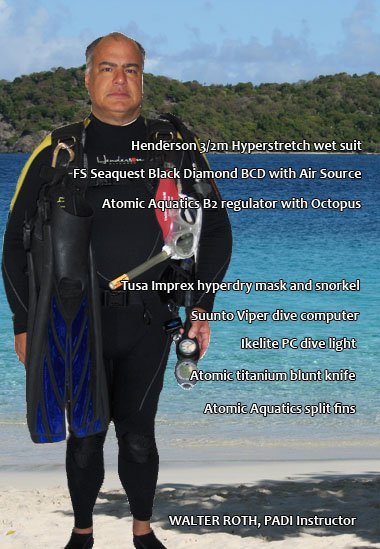 We offer a wide range of courses
Have you always been excited to learn how to scuba dive? At Underwater World Scuba Center, we offer comprehensive scuba classes for beginners who would love to experience the thrill of scuba diving.
Our dive staff each has thousands of dives and can help you get comfortable breathing under water, learn how to dive safely, and how to deal with situations should they occur.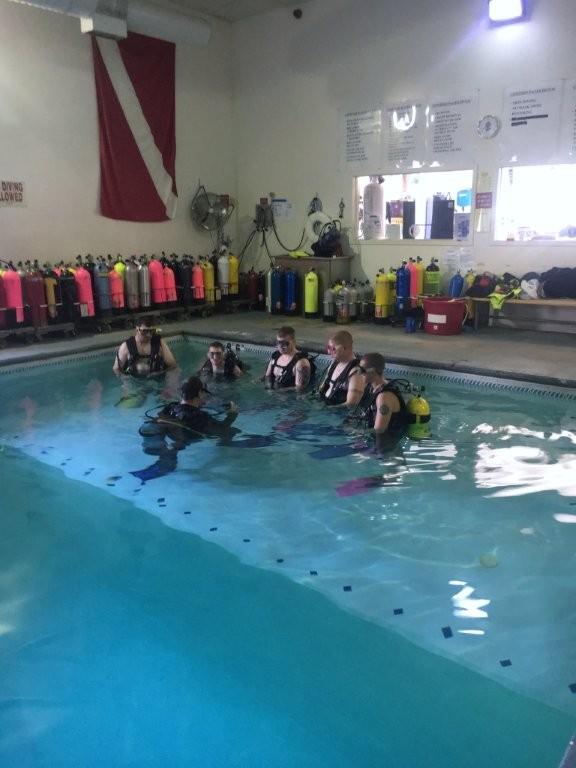 PADI Curriculum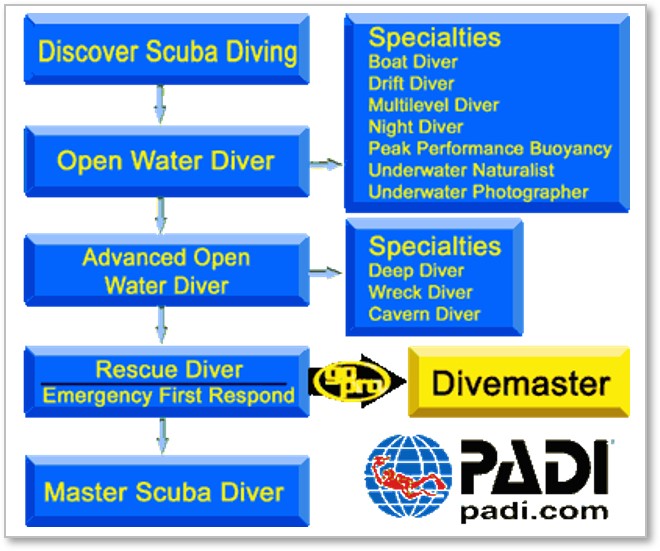 Discover Scuba Diving
Begin Your Underwater Adventure today in our on-site heated pool. This is not a scuba certification course. It allows you to dive only under the supervision of a PADI Professional.
Call and make an appointment for your Discover Scuba
All you need is your swimsuit and towel (we furnish all the equipment needed for your Discover)
There is a medical form that you must fill out for the discover. If you have any health issues you will need to get your doctor to sign off on your medical form)
You must be 8 years old to do the discover scuba
This is a change of pace for birthday parties and team building. Call for special group pricing.
Open Water Diver
The Open Water Course consists of three main phases.
Classroom – Knowledge Development – Basic principles and theory of scuba diving
Pool Dives– To learn basic scuba skills
Open Water Dives – This is four dives done over a two day period. This can be done in a local quarry or on one of our schedule trips to Florida or the tropics.
We offer both group and private lessons.
Call for current prices
Generally taught in five meetings
Certification is done at Gilboa Quarry or on dive trip (certification cost varies)
You must be 10 years old to get a scuba diving certification
As far as your personal gear you need your own mask, fins, snorkel and boots for the class (dive quality equipment – you can purchase this equipment at our shop)
Advanced Open Water Diver
Students who have completed the Open Water Diver course will go straight to the Advanced Open Water Diver certification to build their scuba diving skills.
This course will help you develop new capabilities by introducing you to new activities and new ways to make scuba diving fun. Our highly professional trainers will help you hone your skills by completing 5 adventure dives that'll introduce you to underwater navigation and deep water diving, typically for 60-100 ft.
Your certification will be completed with 5 open water dives.
Rescue Diver
Scuba divers describe the PADI Rescue Diver course as the most challenging yet most rewarding course they're ever taken. Why? Because you learn to prevent and manage problems in the water and become more confident in your skills as a diver. Knowing that you can help others if needed. During the course you can learn to become a better buddy by practicing problem solving skills until they become second nature. Plus, the course is just fun! It's serious, but still allows for lots of laughter between the focused learning.
What will you learn?
The PADI Rescue Diver course prepares you to deal with dive emergencies, minor and major, using a variety of techniques. Through knowledge development and rescue exercises, you will know what to look for and how to respond. During rescue scenarios, you put into practice your knowledge and skills.
Topics Include:
Self-Rescue
Recognizing and Managing stress in the other divers
Emergency management and equipment
Rescuing panicked divers
Rescuing unresponsive divers
Course Length – 5 weeks of classroom and pool scenarios
Weekend of open water dive scenarios
Specialty Classes
Whether you're fascinated by the underwater world or you have been interested in completing any scuba diving course, you're at the right place. Underwater World Scuba Center offers PADI-certified specialty scuba classes at competitive prices.
Specialty Scuba Certifications We Provide
Enriched Air Nitrox Diver
Altitude Diver
AWARE – Fish Identification
Boat Diver
Digital Underwater Photographer
Drift Diver
Dry Suit Diver
Equipment Specialist
Multilevel Diver
National Geographic Diver
Night Diver
Peak Performance Buoyancy
Underwater Naturalist
Underwater Navigator
Underwater Videographer